As seen in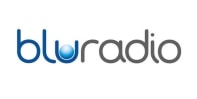 BENEFITS OF PRECISION'S FAST RECOVERY OTOPLASTY
If you are looking for otoplasty or ear pinning without all the typical risks and hassles you have found a solution with Precision's fast recovery Otoplasty. This procedure was designed to fit in with the modern busy life by providing extra fast recovery and natural results without the need for general anesthesia or even an IV! Read below to learn more.
What is Otoplasty and Earlobe Repair?
Ear surgery, formally known as otoplasty, is a facial plastic surgery procedure that improves the overall aesthetic appearance of the ear. In this procedure the ear cartilage and skin are repositioned or reshaped to obtain the desired appearance. Most commonly known as "ear pinning", the procedure is performed to correct protruding ears. The procedure can be performed in children and adults. Most commonly it is performed in children and young adults, as this is the period of life when criticism from peers or friends occurs. Earlobe repair, also known as earlobe surgery, is also a common form of ear surgery. This procedure is performed to repair torn, stretched, or split earlobes caused by accidents, piercings, or heavy earrings. The surgery uses the existing earlobe tissue to create a new one by reshaping and repositioning the skin.
OTOPLASTY PROCEDURE
Ear surgery is performed with a combination of cartilage contouring, removal, and molding with sutures to create a natural result. Patients may require some or all of these methods to achieve the ideal outcome. Our surgeons performs all of these procedures using a single hidden incision behind the ear. Patients are comfortable under local anesthesia listening to their favorite music while the procedure is performed.
Incisions

Behind the Ear.

Areas Corrected

Earlobe, Helical Rim (Ear Rim), Concha (Ear Concavity).
Frequently Asked Questions (FAQ)
Patients with protruding ears, large ears, or split earlobes are good candidates for the procedure. Dr. Rueda will review your case and recommend the most appropriate procedure.

Ear surgery requires the cartilage of the ear to be malleable and moldable and is possible to perform at any age if the cartilage remains in this form. However, most procedure are done on patients ages 9-25; these ages reflect increased social pressure from peers, friends, or coworkers.

If the molding is not disrupted the results of ear surgery can be permanent. Dr. Rueda maximizes the durability of the molding by relying on cartilage carving and not only sutures.

Your ear surgery will be performed in Precision Plastic Surgery of Palm Beach by Dr. Steven Rueda in our office operating room. In very selected cases, the surgery may be performed at a local hospital or ambulatory surgery center in Palm Beach.

Yes! In fact, ear surgery is very common in children.

Dr. Rueda prefers to wait about 4-6 weeks for piercing after split earlobe surgery is done. This allows enough time for the tissue to heal and be able to support the new piercing or jewelry.
Book an Appointment now!
Call Our Office (561) 557-3115 to Book an Appointment Now or Submit the Form Below
Our Facility