As seen in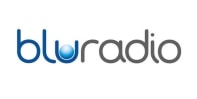 PRECISION'S OSTEOMA REMOVAL
Precision is one of few centers in the United States specialized in osteoma removal. Our surgeons have pioneered two endoscopic techniques that allow for removal of the osteoma without sightly facial scars. The procedure has been designed to make it easy for the patient to recover and return to most of their usual daily activities within 24 hours. Read below to find out what makes Precision's Osteoma removal unique!
Minimally-Invasive Osteoma Removal Surgery
Dr. Rueda is an experienced plastic surgeon who utilizes the most advanced methodology to obtain excellent results for his patients. When removing osteomas, he strives to hide the incision in the hairline and uses minimally-invasive techniques to reduce pain and downtime for his patients. Osteoma removal can be performed using endoscopic tools to remove the growth under the skin without an incision directly above the forehead bump. Dr. Rueda carefully shapes the forehead bone surface to allow the skin to flatten with no noticeable remnants of the osteoma after surgery. This is usually an outpatient procedure that can be performed with only local anesthesia.
If you have an osteoma or other type of forehead bump you want removed, come see us at Precision Medical Specialists. Contact our office near West Palm Beach to schedule a consultation with Dr. Steven Rueda to learn more about minimally-invasive plastic surgery for osteoma removal.
Book an Appointment now!
Call Our Office (561) 557-3115 to Book an Appointment Now or Submit the Form Below
Our Facility