Dr. Steven Rueda is one of the most sought after chin augmentation surgeons in Palm Beach. His attention to detail and methodical technique create beautiful and natural results. Chin augmentation is a common facial plastic surgery procedure for women and men of all ages. A strong and well balanced chin creates an ideal facial profile. Most people also believe it adds a confident look on the face. It can also improve the contour between the face and the neck while generating a more youthful neck appearance. Chin augmentation can be accomplished by fillers, implants, and jaw bone reshaping. Although there are different options, most patients are better suited by one of the previous methods. Dr. Rueda is experienced in the three procedures and performs a careful evaluation to select the best option for your chin.
CHIN AUGMENTATION PROCEDURE
There are three main types of chin augmentation: filler, implant, and jaw contouring. The three methods can provide improved chin aesthetics, however, some have advantages over the others. The most common forms of short chin are short distance from front to back (horizontally), or short from head to toes (vertically). Some procedures improve chin horizontal or vertical length to different degrees.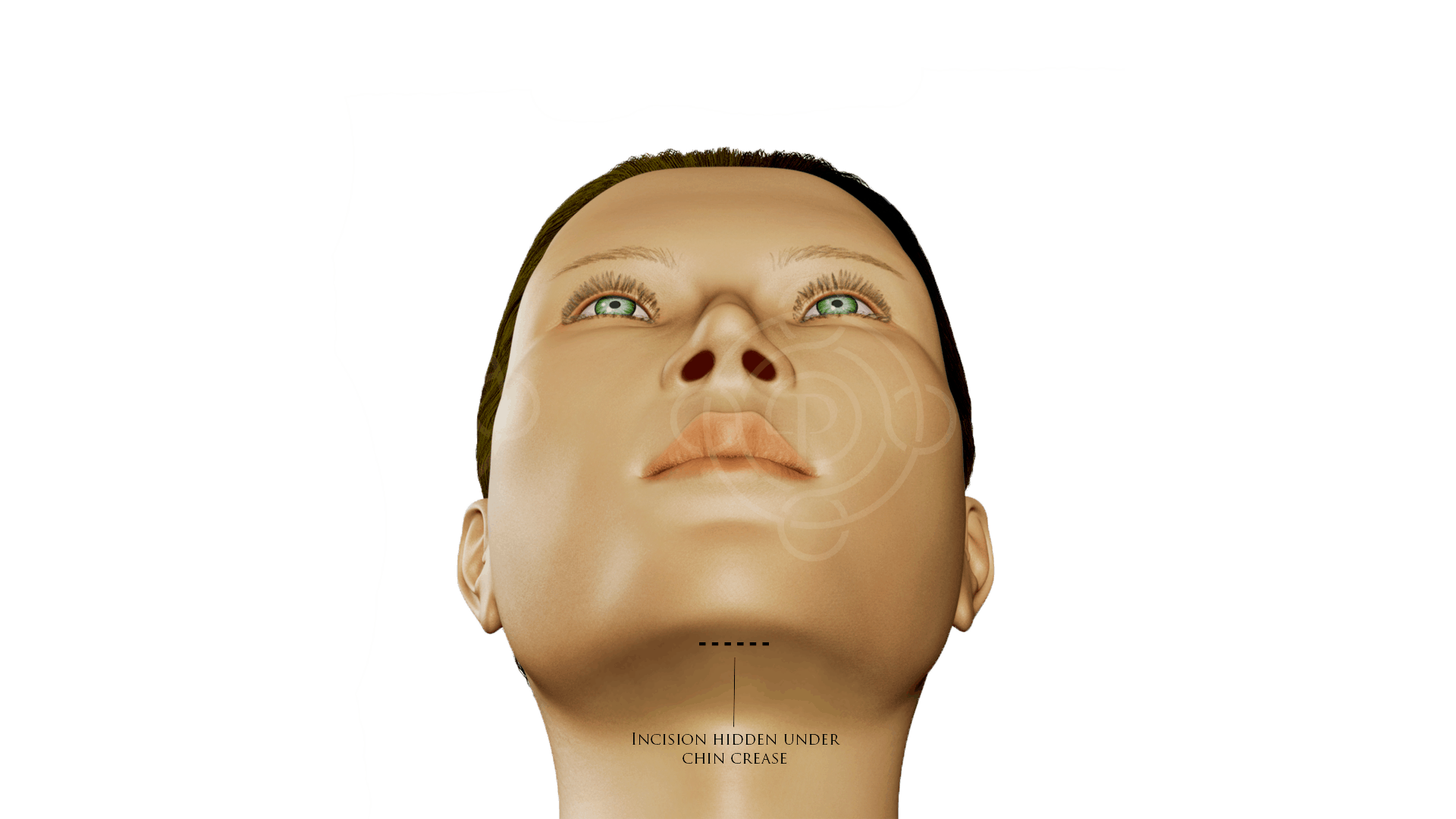 Incisions

No incisions, augmentation is done with blunt cannula.

Areas Corrected

Short Chin (horizontally).

Incisions

In the inside of the mouth, optional hidden external skin incision under the chin.

Areas Corrected

Short Chin (horizontally).

Incisions

Inside of the mouth.

Areas Corrected

Short Chin (horizontally and vertically).
Frequently Asked Questions (FAQ)
Patients with a short chin are good candidates for surgery. The most important decision is to determine if the cause is only the chin bone, or if the entire lower jaw bone needs to be moved forward. In cases that require the entire jaw to be moved Dr. Rueda will refer you to an orthognathic surgeon. In your consultation with Dr. Rueda your case is individually analyzed and the best recommendation is made.

Chin augmentation can improve the chin contours of men and woman at any age, however, most patients are between 18-40 years of age.

When implants or jaw contouring is used the effects of chin augmentation are permanent. If filler is used, the results may last 6-24 months.

Your chin augmentation surgery will be performed in Precision Plastic Surgery Palm Beach by Dr. Steven Rueda in our office operating room. In very selected cases, the surgery may be performed at a local hospital or ambulatory surgery center in Palm Beach.

Yes! In fact many patients choose to have their chin augmentation surgery along with nose surgery or facelift.

Complications are very rare in chin augmentation surgery as it is a common and very safe procedure. However, although rare, some risks include: bleeding, infection, numbness of the lower lips.